Hi End Adjustable Patio Covers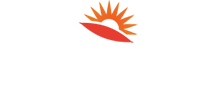 Equinox Adjustable Pato Covers
We are a direct dealer for Equinox Louvered patio covers. Our certified builders are specially trained to install to perfection. The Equinox patio cover is manufactured with quality elements, precision engineering, and aesthetic options to fulfill your dreams of the ultimate outdoor space. Our patio system is strong and conforms to nearly all wind and snow load requirements. The louvers are neutrally versatile to integrate flawlessly into any architectural style, such as gable roofs, bay windows, doors, or angled roofs and walls. With a touch of the remote button, louvers can be positioned anywhere within their 160-degree range of motion for the exact amount of protection or ventilation desired. The solar-powered battery pack eliminates the environmental impact and expense since no additional energy is required.


Lots Of Light & Watertight!
LOUVERED patio covers and pergolas have the ability to control sunlight, shade or ventilation at your command. The louvers easily open or close with a crank or remote control.. They allow you to decide how much sun, shade, wind or rain comes through the cover. They are watertight with a gutter system when they are completely closed. They can be attached to the home or free standing. Creative design is unlimited with these versatile covers. They come with numerous types of matching trim and columns to choose from. It allows you to create additional ventilation at the touch of a button. Some louvered patio covers use thin gauge aluminum louvers while others have heavy gauge extruded louvers. The thicker gauge allows for a longer span between the louvers which gives you more light and a clearer opening.

PATIO COVERS HAVE EVOLVED in durability and design from what was available just a few short years ago. From the rigid and rusty memories of yesterday, we now offer the most durable covers made out of space age technology. Our design and engineering experience helps you make informed decisions which brings years of enjoyment into your home and lifestyle.



We Serve the Entire Bay Area Including:
And the following cities: